As we know, working smoke alarms give people an early alert to fire in their home, and that early alert gives them the best chance of escaping alive. One of Fire and Emergency's strategic goals is to help ensure at least 80% of New Zealand households claim to check their smoke alarms at least every six months by pushing the button.
Our strategy
Our research shows that many New Zealand households have legacy smoke alarms that came with the home or rental property, but many us have not taken ownership of these, to make sure they work and that they have them in the right places in their home.
That's why this daylight saving, Smokey the smoke alarm aims to motivate New Zealand households to push the button to check their smoke alarms are working.
Our tagline for this campaign is: When you look after your smoke alarms, they look after you.
At other times of the year, Smokey will encourage the public to ensure they have smoke alarms in every bedroom, hallway and living area in their home to protect them.
Please find below campaign resources you are welcome to use through your channels alongside the following key messages:
TV
There are 4 x 15" TV ads in English, Te Reo, Samoan, and Tongan. Additionally, there are versions of the English TV ads with Mandarin and Hindi subtitles. These are saved to our YouTube page.

Social media
Proposed post copy:
Your smoke alarm loves to look after you. So now's the time to press the button to check your smoke alarms so they can keep doing their job.
Find out how to get your smoke alarms sorted: https://www.escapemyhouse.co.nz/sorted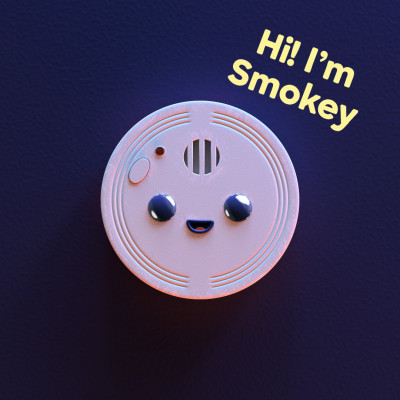 Proposed post copy:
Do you have enough Smokeys to protect you and your whānau?
We recommend installing a smoke alarm in every bedroom, hallway and living area. You may also choose to install a heat alarm in the kitchen, laundry, bathroom or garage.
Find out how to get your smoke alarms sorted: https://www.escapemyhouse.co.nz/sorted