Hawke's Bay Local Advisory Committee
Hawke's Bay Local Advisory Committee - mihi mai rā.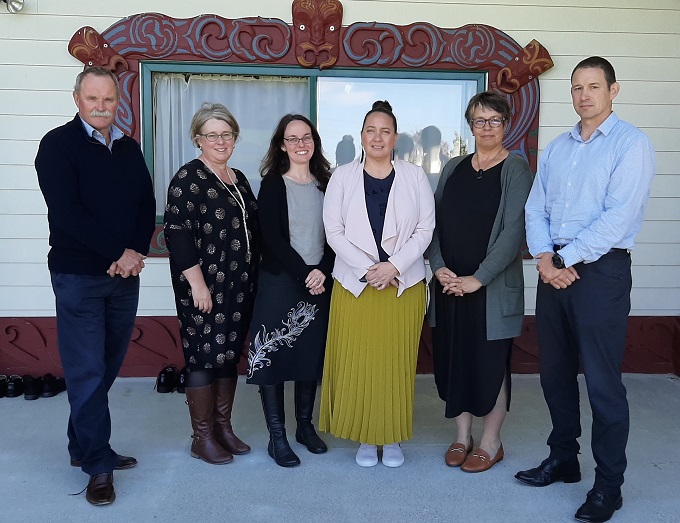 Read more about the members of the Hawke's Bay Local Advisory Committee.
JEREMY HARKER (Chair)

Jeremy is a Wairoa District Councillor, a director of Health Hawke's Bay and a senior manager in a local roading and construction company. With leadership skills in the NZ Defence Force, he has practical experience in emergency management, having held lead roles in the Christchurch Earthquake Recovery and Operation Rena in Tauranga.
DEBBIE NORTHE (Deputy Chair)
Debbie is the Community Safety Coordinator and Acting Youth Employment Team Lead for the Hastings District Council. She coordinates the Safer Hastings Coalition and the Hastings Disability Reference Group and oversees the Community Resilience and Older Persons' focus groups. She is currently the Relationship Manager for the Maraekakaho and Cape Coast Community Plans and does volunteer work in her local community.
LEON STALLARD (Member)
Leon is a Trustee for the NZ Fruit Growers Charitable Trust and was previous president of the Fruit Growers Association. He is on the Hastings District Council Primary Producers Round Table and has more than 20 years' experience in the Hawke's Bay fruit growing and horticulture industry. Last year Leon Stallard received a Civic Honours Award for his continuing dedication to Hawke's Bay's fruit growers and was the recipient of the inaugural Hawke's Bay Primary Producers Horticulturalist of the Year Award.
LIZ LAMBERT (Member)
Liz is the Safer Napier, Safe Communities Coordinator. She is part of the Safer Napier Strategic Group, Safe Communities Hawke's Bay Regional Group and a Board member of the Pan Pacific Safe Communities Network. She has a wide range of working relationships with local organisations and agencies spanning injury and crime prevention, health, housing, social development, business and emergency management.

MAVIS MULLINS (Member)

A long-standing member of the Tararua community and local business owner, Mavis is Chair of the local iwi, Rangitāne o Tamaki nui a Rua. She is also patron and former chair of the Agri-Women's Development Trust. Mavis sits on a number of boards including the Hawkes Bay Rugby Union, StockX Ltd, UNICEF NZ and Accelerate 25 Lead Team (a regional economic development initiative). In 2018 Mavis was inducted into the New Zealand Business Hall and has receive a NZ Order of Merit (MNZM) for her services to the wool industry.
MONIQUE HEKE (Member)
Monique is a Team Leader (Manukura) for Te Puni Kōkiri the Ministry of Māori Development and has strong connections with whānau, hapū and iwi throughout the Hawke's Bay area. Monique leads the Oranga Marae programme that supports marae from Ahuriri to Wairarapa to increase their cultural and physical revitalisation as centres of Māori identity and mātauranga. A former trustee for Omahu Marae and former Te Taiwhenua o Heretaunga board member. Monique is on the Board of Trustees as Co-Chair for Te Kura Kaupapa Māori o te Wānanga Whare Tapere o Takitimu.
SONYA SMITH (Member)
Sonya has more than 25 years' experience in healthcare with a background in nursing. She is the Wairoa Hospital and Health Centre Manager at the Hawke's Bay District Board. Sonya and her husband own a local farm and have strong connections into the rural community. With whakapapa to Nuhaka, Sonya has experience working with several community groups and is the former treasurer and secretary of the Manutai Marae Committee and former chair for Whaakirangi Kōhanga Reo. She is a committee member for Adventure Wairoa Sports Club Committee and on the Board of Te Uranga o te Ra.
The map below shows the area that the Hawke's Bay LAC will cover (shown in dark blue).