The Behaviour and Conduct Office (BCO) is an impartial office within Fire and Emergency New Zealand. It was established to provide a central point for education, training and guidance relating to values-based behaviour.
The report from Retired Judge Shaw recommended that Fire and Emergency address how it deals with instances of bullying and harassment. The BCO was established as part of our response to the 33 recommendations.
Download and read the full report.
The BCO:
Provides education, guidance and support about the standards for interpersonal behaviour within Fire and Emergency, and helps anyone who feels they have experienced unwanted interpersonal behaviour, including bullying or harassment and sexual harm;
Manages and supports people through a complaint process, if they wish to report instances of unwanted interpersonal behaviour. This may lead to conducting impartial investigations into complaints of unwanted interpersonal behaviour;
Works with individuals, teams and brigades to strengthen team culture, work through any specific concerns, prevent issues arising or escalating, and to resolve issues and restore a positive working environment;
Analyses data and information on instances of unwanted interpersonal behaviour and workplace culture, to inform and direct proactive education and intervention support.
The diagram below illustrates the functions of the permanent BCO.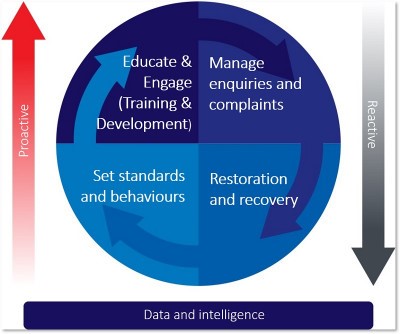 Addressing Unwanted Interpersonal Behaviour
The BCO helps people work through instances of unwanted interpersonal behaviour, for example bullying and harassment.
Above the line

Respectful Behaviour

behaviour between indiviuals that support a positive culture

Unwanted interpersonal behaviour

Disrespectful: behavour between individuals that does not Demonstration mutural respect

Harmful: Bullying and harrassment

Illegal: Discrimination, sexual harm, physical assualt

Below the line
If you are experiencing unwanted or "below the line" behaviour but you are unsure whether it may amount to bullying, please call us. We are available to work through this with you.
See also Code of Behaviour | Tikanga Whanonga