Fire and Emergency New Zealand first deployment to Australia for 2020
8 January 2020
21 more New Zealand firefighters have left today to support firefighting efforts in New South Wales.
The contingent is Fire and Emergency New Zealand's first deployment for 2020. It is made up of one 21-person task force (four five-person crews and a team leader). A liaison officer, also part of the deployment, departed for New South Wales yesterday.
Fire and Emergency New Zealand was created to bring our rural and urban firefighters into the same organisation - meaning we can quickly put the right resources in the right places. We have now deployed 179 personnel to assist Australian firefighters since October 2019. This includes the latest group of firefighters.
Minister of Internal Affairs Tracey Martin saw the firefighters off as they left from Auckland.
Deployed personnel, including two women, are from:
- Southland
- West Coast
- Canterbury
- Nelson
- Taranaki
- Bay of Plenty
- Thames
- Auckland
- Northland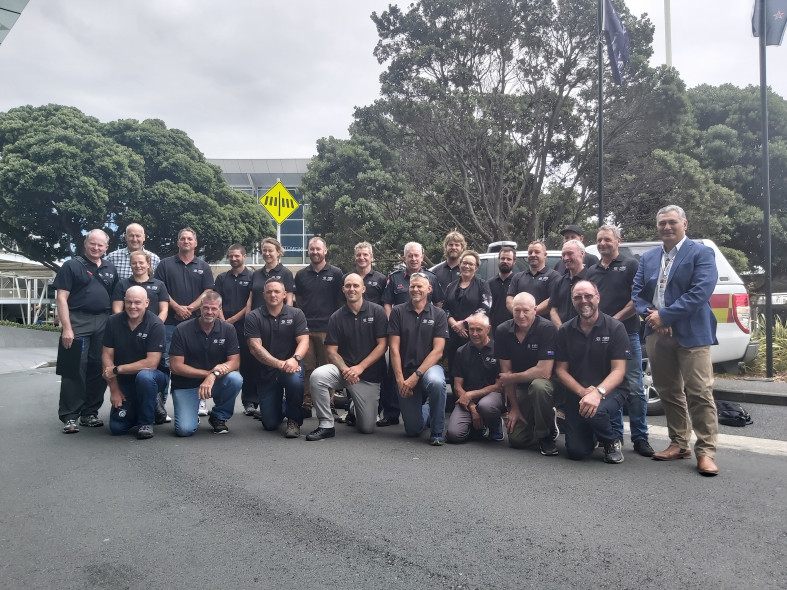 The group of firefighters heading over to Australia with Minister Tracey Martin, Region Manager Ron Devlin, National Maori Advisor Piki Thomas and Deployment Coordinator Bryan Cartelle.