Chatham Islands Local Advisory Committee
Welcome to the new Chatham Islands Local Advisory Committee - mihi mai rā.
The Chatham Islands Local Advisory Committee has now been established. Read more below about who is involved.
BRENT SWANSON (Chair)
Brent is currently the Department of Conservation (DoC) Interim Operations Manager for Chatham Islands, where he works closely with Ngāti Mutunga, Moriori and the District Council. Based in Aoraki Mount Cook, he is also DoC Operations Manager and the local Chief Fire Officer for that area. Brent was previously a NZ Police officer for more than 30 years and was involved in emergency management for the Christchurch earthquakes. He was also an Operations Manager for Pike River and senior firefighter at Lake Tekapo.
DEENA WHAITIRI (Deputy Chair)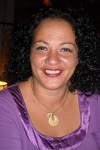 Deena is Chair of Ngāti Mutunga o Wharekauri Iwi Trust Board. She is also the Sorted Kainga Ora Facilitator / Navigator for the Chatham Islands Housing Partnership Trust. Deena grew up on Wharekauri, leaving to attend College in Nelson. She worked at Te Puni Kōkiri in Wellington before travelling and relocating abroad to Canada, returning back six years ago to a management role with a local shipping company.
JAMIE LANAUZE (Member)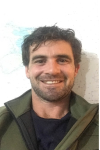 Jamie is a born and bred Pitt Islander and the 8th generation to live on the Island. He is a fisherman who runs his own business with his wife. He has also been involved in farming and understands the uniqueness of remote living on Pitt Island.
TRACY PAGE (Member)
Tracy has lived on the Islands for more than 40 years and has been involved in several local committees promoting wellbeing and activities across the Island. She works for Ha O Te Ora O Wharekauri Trust working with a wide range of people within the community.
The map below shows the area that the Chatham Islands LAC will cover (shown in dark blue).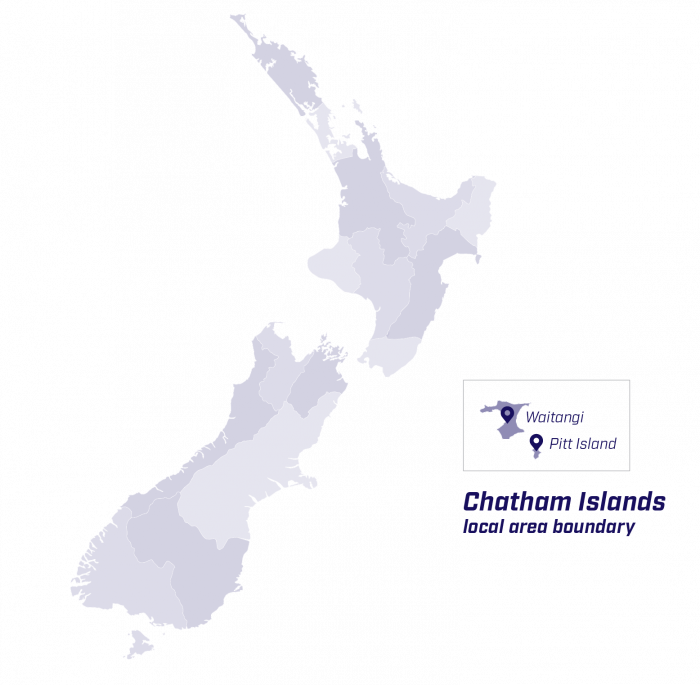 If you want to know more about the Chatham Islands LAC, please contact our local team, or the Region Manager.
Local Fire and Emergency management team
Region Manager: Bruce Stubbs