Marlborough Local Advisory Committee
Marlborough Local Advisory Committee - mihi mai rā.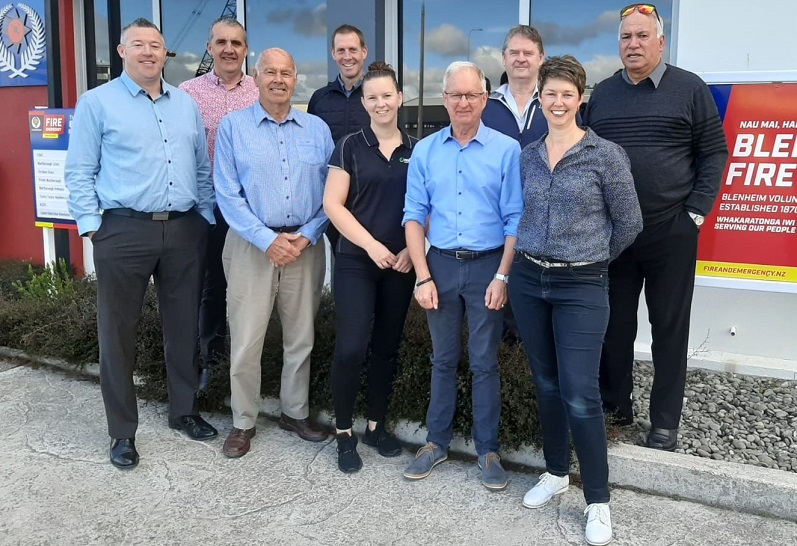 Read more about the members of the Marlborough Local Advisory Committee.
TREVOR HOOK (Chair)

After six years as the Department of Conservation's resident ranger on Mana Island, Trevor moved to the Marlborough
Sounds in 1992 to set up a resort in Te Mahia Bay. In his time in the region he has championed a range of local
environmental and tourism projects including the establishment of the Queen Charlotte Track. Trevor has previously
been Chair of Queen Charlotte College Board of Trustees and a former Marlborough District Councillor. He is a Nelson /
Marlborough Department of Conservation Board member and is a Commissioner and Chair for the Marlborough
Environment Plan Hearing Panel.
TRACY JOHNSTON (Deputy Chair)

Tracy Johnston is a Marlborough-based businesswoman, independent Director and tourism consultant. She is a qualified marketer and experienced organisation leader with more than 25 years' experience working in the tourism sector. Tracy is currently Chair of Nelson Marlborough Institute of Technology, a Director of Eastern Institute of Technology, a grape-grower elected Director of Wine Marlborough Limited, a member of the Marlborough Regional Skills Leadership Group and an elected member of the IOD Nelson Marlborough Committee.

CHRIS FAULLS (Member)
Chris has had a 40-year full and part time career in the NZ Defence Force, retiring as the Director of the Army Reserve. He
now owns and operates a Holiday Park on the family beef farm in the Sounds. He is a member of the Primary Industries
Adverse Events Network and is the Adverse Events Coordinator for the Rural Support Trust and an Alternate Controller for
Marlborough Civil Defence.
MARK ELKINGTON (Member)
Mark owns and operates a large local supermarket which provides more than 100 community sponsorships throughout
Marlborough each year. He has extensive business continuity planning experience gained from the Kaikoura and Seddon
/ Ward earthquakes, local flooding events and most recently the local response to COVID-19. Mark is currently a Board
member for the Marlborough Chamber of Commerce and has previous experience on School Boards and the Community
of Schools (Piritahi) Advisory Board.
MARK LUCAS (Member)
Mark is currently working in the waste industry. This, combined with his experience managing a building supplies
company in Picton and volunteering for Land Search and Rescue and Surf Life Saving, allows him to meet his diverse
community. He was in the NZ Police for more than 20 years and was the local chair of the Police Association. He has also
had an extensive cycling career, representing New Zealand internationally and coaching.
NIC JOHN (Member)
Nic has been Improvement Manager in Nelson, Tasman, Marlborough for the Department of Conservation (DOC) since
2017. He was a former member of the senior academic staff at the Nelson Marlborough Institute of Technology, and
prior to that, had a twelve-year career in air traffic control.
ROD THOMAS (Member)
Of Ngāti Rarua and Ngāi Tahu whakapapa, Rod lives in Picton and had a long career with Cook Strait ferries as well as
being a volunteer firefighter. He is a volunteer health and well-being support to firefighters throughout Marlborough.
Rod worked with the local Police to set up the Cactus programme for local at-risk youth and was on the Queen Charlotte
College School Board of Trustees.
The map below shows the area that the Marlborough LAC will cover (shown in dark blue).